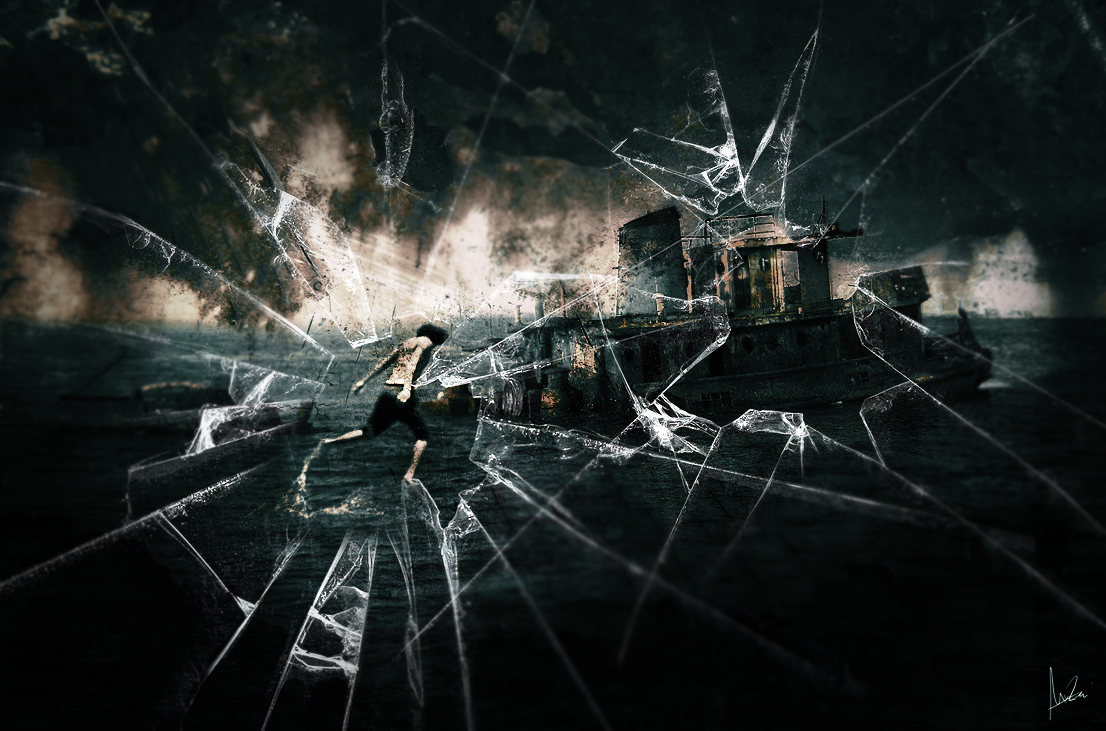 Bullets cause death beside me.
They are shaped like words
and feel as leather whips.
They crack and leave broken bones,
broken dreams.
They shatter through windows
and weaken seams.
Missteps cause destruction beside me.
They are shaped of soft lips
and feel like the sun.
They snap ankles,
twisting reality back to truth.
This is what you do –
your miles and miles of misuse.
Faith is brought down before me.
In patterns of politicians,
in verse of destructive precision.
We fight 'til there is no sound,
left naked and unarmed –
on your feeding ground.
*Picture by Akenord
Tag:akenord, Author, broken glass, community, deviant art, feeding ground, fighting, help, jessica kristie, need, pain, poems, poetry, politics, publishing, sadness, through the broken glass, war, write