Liz Borino has just released her second book What Money Can't Buy, which is a follow up to her first book Expectations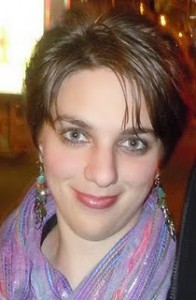 , both through Lazy Day Publishing.  I am happy to have her as a guest here today.
Liz's Bio
Liz Borino is a dreamer. She goes towards what she wants with what appears to be reckless abandon. Deciding at a very young age she'd leave her small hometown of Bethlehem, Pennsylvania, she planned to go be a star on Broadway. That turned into Los Angeles, then back to New York, to model, of all things. Certainly that wasn't going to work for this 5'3" young woman.  So, while at Hofstra University, she rediscovered her passion for writing. Liz took this passion when she traveled to London, Spain, Italy, and most recently, Paris.
Liz is in love with life. She fights for the rights of people to live their lives the way they are drawn to. She searches for the beauty in everyday life and hopes her stories reflect this, despite their dark themes. Liz wants her readers to fall in love with her characters as much as she has.  Read their stories and allow them to touch your heart.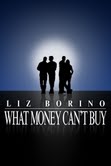 What Money Can't Buy, the sequel to Expectations, finds the two couples, Chris and Aiden & Matt and Carley, eagerly anticipating parenthood. However, their personal struggles continue. Though Matt overcame his dependency on alcohol, new temptations present themselves. And with Carley on bed rest, these temptations put a greater strain on their relationship. Chris continues to deal with issues regarding his father. These issues increase with greater proximity.  When tragedy strikes, the best and worst in everyone is revealed. Can they stick together, or will their reactions tear them apart?
Purchase What Money Can't Buy Today!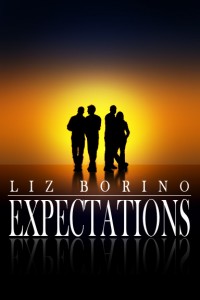 Expectations depicts the struggle between what we desire for ourselves and our familial obligations. The struggle is personified by Chris and Matt Taylor, identical twins, who are trying to win their overbearing father's approval and acquire their trust funds. Love, money, and desire collide as Matt and Chris decide what's really important to them.
Purchase Expectations Today!
You can find more about Liz and her books here:
Follow her on Twitter
Join her on her Facebook Fan Page
Friend her on Facebook