Hardback: Barnes & Noble and Amazon
Paperback: Barnes & Noble and Amazon
eBook: Nook & Kindle
Published by Winter Goose Publishing
Hardback ISBN: 978-0-9881845-7-2
Paperback ISBN: 978-0-9881845-8-9 
2nd Edition June 2018
Library of Congress Control Number:  2012955022
Praise:
"Barbed-Wire Butterflies is a gritty tale of a most unlikely heroine and her struggle against greed, corruption and indifference." – John Malik, Huffington Post Read the full write-up HERE.
"Jessica Kristie has done an excellent job of balancing the horror of trafficking with the hope of survival and restoration."- Genny Heikka, Author and Speaker
"Barbed-Wire Butterflies is a powerful book about a sobering subject. Jessica Kristie helps you wrap your head around the horrors of human trafficking while drawing you into her characters and causing you to feel their pain, confusion and hopelessness. The humanity in all of us should be outraged by this subject. Just as Elani fights back and will not accept her fate within the confines of her barbed wire world, we should not give up on the war against trafficking. Each of us should feel personally responsible to help end this worldwide atrocity." – Kathryn Mattingly, Author of Benjamin and Olivia's Ghost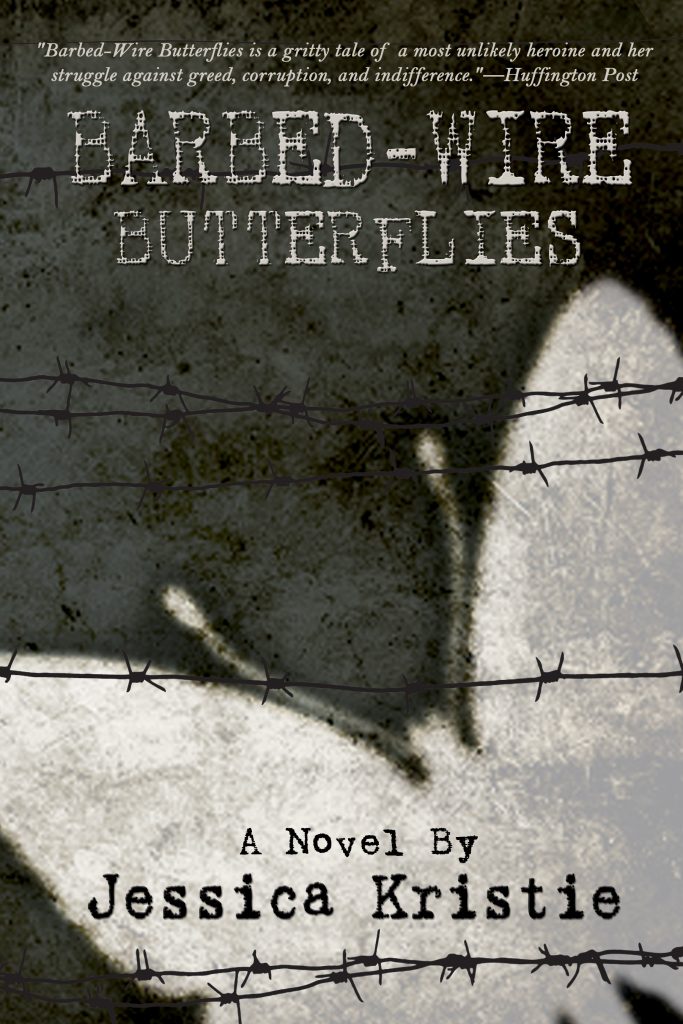 Elani Benjamin had never imagined the level of fear and uncertainty that was now a demoralizing part of her everyday life. With freedom ripped from her world, Elani must stand alongside the hundreds of other women forced into slave labor by the mysterious organization that runs The Hub. At only thirteen years of age, she must decide if she will give in to the daily atrocities surrounding her or keep fighting her courageous, emotional battle for freedom. Malnutrition, intimidation and abuse force them all into an isolated depression that guarantees compliance. On the edge of surrender, Elani finds an ally in Eddie, a repentant long-term employee of The Hub who gives her the resolution to find a way out of her imprisonment and the hope of reclaiming her stolen freedom.