I know my journey is remarkable, as is yours.  We twist in this world together, and scramble on each other to find our place… the best seat.  I feel weak, like I may have lost my place. Parts of me dangle in the wind and my soul feels squeezed.  I pry my foot from my mouth but cannot fix my own missteps.  I know my failures, and it burns to have them poured upon my head.
"Acceptance of what has happened is the first step to overcoming the consequences of any misfortune." ~ William James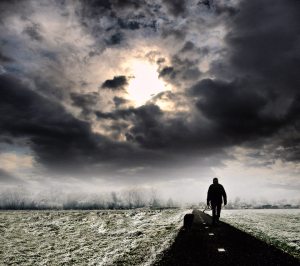 I travel the road to this place of acceptance, trying not to boil in the liquid I threw on the floor.  I have learned so many hard lessons recently.  Those who I thought would support me the most, have not – and those who I thought I could count on… were far from my reach. It hurts to be let down.  It hurts when those you open up to don't take the time to know who you really are… then choose to let you go.
Part of any journey is battling the sticks and stones this world will inevitably give. There is adversity at every corner, from rejection to jealousy.  It takes strength pulled from the depths of my chest to not pick these moments apart – these people apart.
I break in pieces at your feet. I feel used and dismissed.  YOU are not just a person, but an act, a word, an organization, a building… a chance meeting on the street.  You are all of the things that make up my world. You are who I bend my back to accept, and you are who I beg to accept me.
"When you judge another you don't define them, you define yourself." ~Wayne Dyer
I turn my focus to those beautiful souls that have risen up and embraced me.  These wings of comfort span the space of all that I am.  While facing parts of life that have let me down, I am blessed with those I never expected to lift me up.
Tough lessons haunt our paths and we falter at walls – – stumble on bridges.  I am reminded that life always brings us another person, another opportunity, and another reason to keep going. Finding the strength to never give up can be the hardest thing to do, but also a path to finding the intrinsic solace we are all desperately in search of.