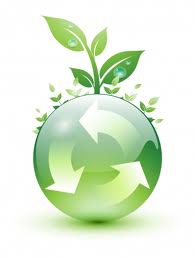 Someone said to me the other day "What do you plan on doing with your writing?"  Although on the surface it may seem like a bit of an obvious question, it still made me think.  It is the end of the year, so a good time to reflect on what was – and anticipate what will be.
The answer? I don't pursue fame with my writing.  I am ok with a humble life and would just like to make a living and successfully put food on the table. Fame does not mean you are good at what you do. I know of plenty of famous people who are pretty terrible at what they are famous for.  I want to spend my time honing my craft and being the best I can be at what I do –whatever that may be.
Writing is tough and writers are odd.  We carry around notebooks, we keep odd hours, and we are always picking apart life so we can write about it later.   Many times thinking far too deeply into things and losing sleep because of it.  I have become very involved with my bedroom ceiling and I would really like to learn how to just fall asleep.
Which brings me to New Year's Resolution #1 – Break up with my ceiling and find a non-medicated (no, I don't medicate now) way to sleep again.
I spend so much time thinking about what I have done and what I need to do. I fully admit I should take to heart "live for today"  "live in the now".  I believe this wholeheartedly and hope to learn to let go the chaos of my day and the constant rampaging of my brain.  This is what I would call a downfall of being a writer.
I have been blessed in 2010 although the year has also been quite difficult.  There have been lots of changes and stress. The year did end on a high note. I made a complete commitment to write and once I did, things turned around.  I have a book coming out in March and I am working on my second book which is a natural evolution of the first.  My work and focus has been on poetry.  I am working on a entire prose poetry book.  All will be in the same formatting and general idea as Grief Virus, Love Letter…, Remembering Closure & Heavy Burden.  I discovered I enjoy this way of writing and want to do a complete collection.  I have hopes to write a complete prose Novel.  I have the idea.  I  just need to get the details together and start writing!
Which brings me to New Year's Resolution #2 – Write a Novel.  Really this time.
My fear of the novel really lies in the "much less subjectivity" of content.  Poetry can defy general grammar, word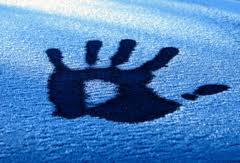 placement, and content rules. It is more artsy, so it can be more subjective. People may or may not like your style of writing, but can still find appreciation for it. Not that I haven't read some bad poetry, I have, every day! I have also written my share of bad poetry.  With a novel you have to conform much more to grammar, punctuation, and content flow.  If you are riddled with bad grammar, bad dialogue, and bad sentences, it will turn a reader off quickly. You also need a unique idea in a world of unique and talented people. You have to be different and worth reading.  Nothing is worse than reading a book where you can predict the ending partway through… then you are right.  There is much more to consider when writing a novel with characters and dialogue.  It is all still hopefully a natural evolution for my writing.
And with that… Goodbye 2010
As we all close our eyes and leave 2010 behind us, remember it fondly. Learn and listen to the signs you were given. Even though we move into a New Year, it is still just a new day like any other. Every day should be let go of, and learned from – in preparation for the next.  Love and forgive. Life goes on if you do or don't and I will go on with or without you… you will go on with or without me – BUT – life is quick, life is short, and we will do much better getting through it together.
Which brings me to the last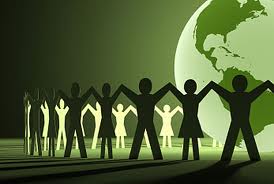 New Year's Resolution
Let go
Take my hand and let go with me.
"Listen when… all of this around us – will fall over
Tell you what we're gonna do
You will shelter me my love
And I will shelter you." ~ Ray LaMontagne