She said goodbye and it saved my life.
A reluctant hand let go of mine.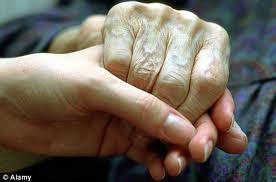 My soul wept.
My body wept.
My skin wailed and ached.
If only time moved in a soothing direction – that oiled my wounds and eased my pain.  If only blackness didn't eat at flesh and leave bones brittle, with hearts to wane.
She said goodbye.
That memory every now and again… saves my life.
One Shot Wednesday by OneStopPoetry is an incredible place where poets, writers, and artists meet. Be sure to check them out!