Devastation that Leads to Healing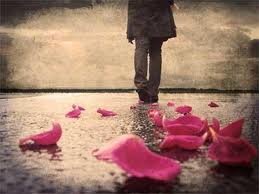 In my new collection, Threads of Life, I touch on some difficult subjects such as abusive relationships and sexual abuse. This book, told through prose poetry, was inspired by some minor pieces of my own life, but primarily from several close friends who have been through devastating relationships, and struggle to break free from those bonds many years later. This book is indeed fiction, but heavily reality inspired. Inspired by the hope and courage it takes to rise up after going through this type of turmoil. These types of tragedies often shape ones future relationships and how love is viewed. Although dark, I hope you still find this collection inspiring. I focused on  the learning that leads to healing and ultimately forgiveness.

I am very excited for this release this week and hope you stop by and pick up a copy. It is available now in print and eBook.
Free Kindle apps available for smartphone, PC and tablets including iPhone & iPad
Paperback: Barnes & Noble and Amazon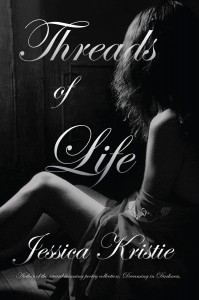 What I am Not
By Jessica Kristie
Don't ask me again to be what I am not. To reach beyond the splintered wood, and save you from yourself. My breathing is shallow enough and I can't remember when I last ate. I am full of holes, and fear they will never be nurtured back—to a place of peace. I am bleak with dark wounds. A breaking body with mysterious lashings that drain out yesterday's failures, and never let me forget.
You grab me to make change.
You beat me to rearrange,
all that I am.
Drawing out demons,
with your thunderous voice.
Pulling my skin,
till I have no choice.
Boxed in your perpetual toxic motion. It sounds of wasted dreams and feels of deceptive fabric. Wrapping each piece of DNA into your lacking code. I discovered the rotting soil in the back of your soul. It is impossible for you to ever grow past the space you have already filled. Emptiness will be your crown and I refuse to share the shame with you. Blinded once by rosy lips, but no longer do I have any desire—to kiss the pain from your shoulders. Or wipe the disease from your chest. The rest of me—I will make safe now . . . to grow from the root I have been reduced to.
The pain oozing from my raw and splitting flesh,
is my only motivation—
to take another breath.


Threads of Life
COPYRIGHT © 2012 by Jessica Kristie
Excerpt appears courtesy of Winter Goose Publishing