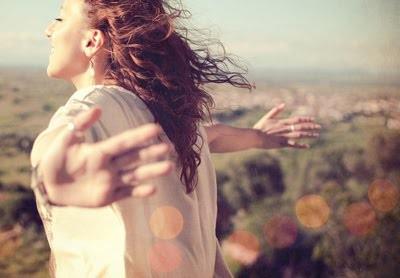 Underneath this life that I walk, one foot in front of the other, I discover so much more past the small area that encircles me. The outside, like what I've built, is resolute. I can't shrug off tragedy by closing doors and turning off TVs. I can't let go of the loss of life, freedoms, and innocence that each moment ticks away on the world's statistics boards. But who's keeping score? Apparently, we are. Because that is how we gauge our atrocities. We put names on evil faces, we sensationalize victims, and we fight over the cause– eager to place blame. And most tragic of all, we each step into our separate corners.
I'm staring at a light-filled, decorated Christmas tree. It's barren despite the attempt to be cheerful. Presents are few. I reflect bitter-sweetly on a year that imposed personal hardships and national tragedies that rocked the world. I'm wondering when it will be enough to break the shackles of our differences and find a safe place in the middle. Reality says we never will, but that's okay. It's okay because our God is bigger than the desperate acts of broken people. He gave us the capacity to love deeper than our surface scars, breaking through walls that paint our savior as a bigot, and that place His name on anything other than a badge of love and compassion.
"God is Love and He loves all people. It is His desire to reach out to those who are poor, oppressed, widowed, or orphaned, and to heal the brokenhearted."

Psalm 68:5, 6; 1 John 4:16
This is not about religion, politics, or platforms. It's about what you and I do to each other. There may be outside forces, but it's ultimately up to us to gather up the fractured, bring in the hurt, mend the broken, and love beyond this room. Take it to the streets— to the nation. This life is not about us and it never was. Change your perspective and you'll find fulfillment you've never known existed.
This holiday season may feel tainted for many. I feel that pain. I also feel the gratefulness for a deeper understanding.  There's a battle that grows and it's bigger than most of us. I often feel so helpless to move past my comfort zone, and powerless to make change. I'm learning to fight the incessant beasts that tell me daily I can't. I'm discovering that even in the face of others' horrific tragedies, I'm still not helpless. I can remember the fallen, pray for the families and effected responders, residents, and survivors. I can look at my children differently and hold them anew. I can stand up and fight for others that are oppressed and threatened. I can pass on goodwill and even in a season that feels abnormally somber this year, I can be joyful.
Love indiscriminately beyond your walls and always without agenda.