ArtPlatform & Inspiration Speaks – Submissions Open!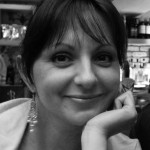 Through a series of very fortunate events I find myself involved with an exciting organization.  The minute I crossed paths with Nichole from the art charity website ArtPlatform, I knew something was going to happen.  Soon after, I was blessed with an invitation to be her Writing Curator for the site.  With this comes some exciting things, but first let me tell you a bit more about:
ArtPlatform

ArtPlatform is a simple idea with a big heart. ArtPlatform's role is to enable contemporary artists from around the world to offer a selection of their work for sale in aid of charity, while being a marketing tool for artists and an interesting online destination to visit and catch up on art for buyers, charities and the public.
ArtPlatform, what do we stand for?
Original Art Ownership – for ALL
Financial Transparency & Not for Profit
Wholehearted support for Charities
Marketing tool for Contemporary Artists
Marketing tool for the Art World
You can find more details and view their gorgeous art by visiting ArtPlatform.org.
Within my role as Writing Curator I have two really great functions.  The first being, I will be creating and curating for the new Writing Room.  The room will first consist of a submission area (which I will explain in a minute) then it will feature some contributors and writers. The room will be a community of writers and a place where we highlight and sell featured books, and potentially, writing pieces.
Along with the writing room I am very excited to announce the book compilation that ArtPlatform is creating!
ArtPlatform Presents:
Inspiration Speaks
Volume 1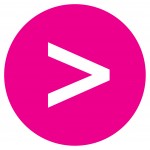 The book will contain Poetry & Prose (with more poetic verse) as well as several art pieces.  The writing contributors to this volume will be YOU! We are looking for 20-30 participants who will contribute TWO original pieces to the book. Complete guidelines are posted in the Writing Room and submissions are open NOW through May 6th.  Our goal is an October release with availability in print and eBook.  Add to your publishing credits and submit!
The best part is that a portion of all the proceeds from art sales, the book, and any other items sold from ArtPlatform, go to charity!  I couldn't be more proud to be a part of such a beautiful thing.
Follow Nichole and ArtPlatform on Twitter & Facebook & the newly started Show You Care on Facebook.

Tag:art, artist, artplatform, Book, charity, community, feature, jessica kristie, poetry, prose, publishing, show you care, submissions, support, write, writing room