This year I look back on a great year of inspiration. In 2011 I discovered many new websites as well as watched ones I had been a fan of grow and evolve.  I wanted to highlight my 2011 Most Inspirational Websites. Take some time to discover these websites and you too will find them to be inspiring in so many ways.
My 2011 Most Inspirational Websites
Winners, feel free to take the badge or email me for one. Please only take one if you are listed below.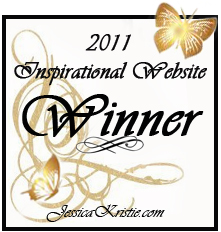 In no particular order: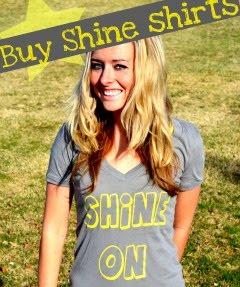 The Shine Project by Ashley Lemieux
I met Ashley awhile back and have been following her website ever since. In 2011 I watched it grow and Ashley has continued to put so much of her heart and soul into this project. She does so many things it is hard to keep up. Her primary focus is raising money to help inner-city kids. Her heart is big and I truly admire her. Ashley has inspired me in many ways this year and I am sure she will inspire you. Stop by her website and check out her Vintage Shop, Merchandise and many other fun things.
About The Shine Project (from the website):
"I recently had an epiphany. Yes, this actually took me 24 years to discover. You know those people who come out of the womb, knowing they want to be a rocket scientist, or a doctor, world saving, President of the United States? And then they work the rest of their lives pursuing that one thing? Well, that has never been me. I have ALWAYS wanted to be a published author. But that's not all. I want to teach inner-city highschool kids, have my own hand-made business,  be a motivational speaker, and lead a non-profit organization. Here's where my epiphany comes in: I don't have to choose just one thing! Man that feels good to say! My husband inspires me, my beliefs lead me, and my stubborn motivation keeps my goals high. I'm a firm believer that we're all here to  SHINE, and that's just what I intend to do. Let's blog about it along the way 🙂 Oh, and make some fantastic crafts."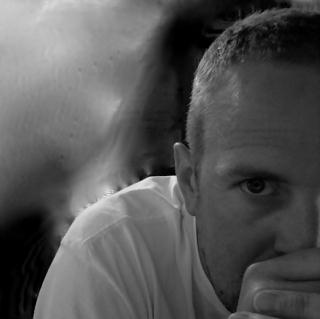 Skinny Artist & Skinny WordPress by Drew Kimble
Drew is an artist and an innovator. I don't say that lightly. He is extremely creative and keeps consistent inspiration, advice and support on his website. He has reached out to many with his talented look on driving traffic to your website and highlighting artists in his world. Drew genuinely cares about your success as a person and brand. I love what he does and I'm honored to have him as a friend.
About Skinny Artist (from the website):
"Skinny Artist is a community-based website dedicated to giving working artists the tools, knowledge and resources necessary to successfully market their work online and enable them to live their art every single day .  Skinny artist was created by artists for artists.  We are writers, photographers, painters, poets, graphic artists, musicians, jewelry designers, and practically anyone else who is interested in marketing their creative work online to a world-wide audience."

Escape Into Life by Chris Al-Aswad and continued by a community of fantastic people
Escape Into Life (EIL) as we see it today was born out of tragedy, but has risen above to bring the world a beautiful website that will always leave you feeling the muse. They have created an awesome community of visual and literary artists and are always a wonderful support to everyone. I really love this community and the wonderful group I have had the pleasure to interact with. I know there are many supporters, volunteers and contributors behind the scenes. If you have not yet been over to Escape Into Life … get going, there is so much to see and feel.
About EIL (from the website):
"Established as a new media experiment to meld, mingle, interrelate, bind, juxtapose, and interpenetrate the two forms of art, Escape into Life (EIL) aims to uncover the core similarities between literary art and visual art through technology, community, and inquiry. It embodies the fusion of the two mediums, revealing what happens when a journal allows both forms to meld and grow as an organic whole."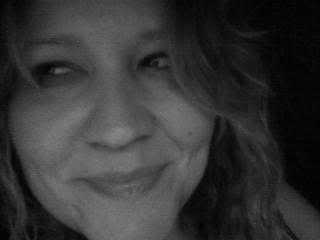 Magic in the Backyard by Kellie Elmore
Kellie has a lovely community that she has built while continually encouraging others to wish and dream. She is a sweet soul with an ever encouraging spirit. Her website is full of inspiring quotes, prompts for writing, and an all around good vibe. There is definitely magic in Kellie's backyard and I feel lucky that she shares it with us. Take a moment to check out her website and get involved with her many activities.
About Magic in the Backyard (from the website):
"Kellie Elmore is a writer who knows no bounds. She believes self-expression is most beautiful in its pure, raw and unedited form. "No rules, just write" is her motto.
Kellie finds inspiration in nature and in the humble surroundings of her "backyard" – Southeast Tennessee. Through poetry and prose, Kellie writes freely about cherished and magical moments as well as tragic losses. Her goal is to take readers back, rekindle a memory or elicit a feeling.
Charles Bukowski wrote, "If it doesn't burst out of you, don't do it." Kellie agrees and states, "If it were not for my pen, I would explode! Writing is my happy pill."  Join Kellie as she writes her way through life's journey – magic in the backyard."
ArtPlatform by Nichole Herbert
I met Nichole earlier this year and we quickly became friends. I have watched her website change and grow leaps and bounds this year. Expect great things from her and ArtPlatform in 2012.  Nichole inspires me with not only her charitable ideas but her unique look on the world and all she does. Her heart is so big I can't even tell you in enough words. She bleeds love.  Her honesty and willingness to help and grow will grab you. She does amazing things for the art community, and always, I mean ALWAYS, thinks about others first. ArtPlatform is beautiful because Nichole is beautiful. I encourage you all to get involved and support the wonderful things she has going on with her website. You can
purchase art
and
Inspiration speaks Volume 1
, both supporting charities and ArtPlatform.
About ArtPlatform (from the website):
"ArtPlatform is a simple idea with a big heart. Their role is to enable contemporary artists from around the world to offer a selection of their work for sale in aid of charity, while being a marketing tool for artists and an interesting online destination to visit and catch up on art for buyers, charities and the public."
A Literary Pursuit by T.K. Richardson

T.K. is a supporter of others first and an author second. She has several Young Adult books out and is founder of a program that donates books to children of the foster care system. T.K. is a beautiful writer and a wonderful resource to writers. She runs the writer's resource directory which is packed full of information. I love her website because not only can you find new authors and books highlighted, but you will always find something that will encourage you to keep going in your own pursuit. T.K. Richardson is a blessing.

About A Literary Pursuit (from the website): "T.K. Richardson is the author of YA books Return the Heart, Shield the Heart, and Simmer: Recipes for the Teen Palate. She is the founder of Partners In Print.org, a program that donates books to children in the foster care system. She also runs The Writers Resource Directory, a new site for writers filled with publishing and writing links, tips and advice. Her next books are due out later this year."

Take a moment today and follow these very special websites. 

This year I look back on a great year of inspiration. In 2011 I discovered many new websites as well as watched ones I had been a fan of grow and evolve.