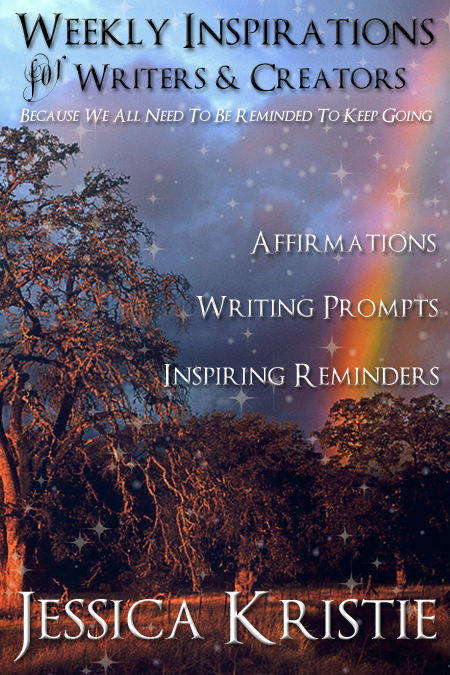 Over the last several months I was inspired to write a small offering to the creative community.We all go through so many of the same emotions, and I felt called to put together something to add to your basket of inspirations to keep going.
This is my first eBook only as well as my publisher's first eBook only book (thank you Winter Goose Publishing for supporting me!). Weekly Inspirations for Writers & Creators – Because We All Need To Be Reminded To Keep Going,  is now available on Amazon and Barnes & Noble for only $2.99. Inside you will find fifty-two different topics, affirmations, word prompts and small weekly tasks to focus on. I hope you find this helpful, and most of all, an inspiration to keep doing what you are doing!
Make this an addition to your writing ritual for only $2.99
Weekly Inspirations for Writers & Creators (eBook only)

Writers and creators can often face a roller coaster of emotions that build unnecessary barriers to the artistic flow. Weekly Inspirations for Writers & Creators contains fifty-two topics followed by affirmations and writing prompts, tips and inspiring activities to engage and build confidence. Each week you will have an idea to focus on and a small task to complete that help you in your journey to overcome, and keep creating.