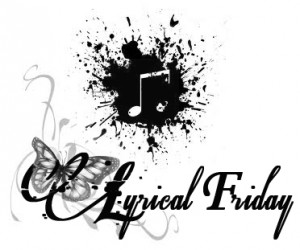 In 1992, Vince Neil parted ways with Motley Crue. He released his first solo album that same year and made this hit, You're Invited (But Your Friend Can't Come), that was featured in the movie Encino Man. Vince rejoined Motley Crue in '97 and then did another solo album in 2010.
Anyone read The Dirt? What a beautiful mess that book is. It is the classic rock 'n' roll memoir about the infamous antics of Motley Crue. Don't let it fool you though, there is some heartbreaking stuff in there.
You're Invited (but your friend can't come) from the solo 1993 Vince Neil album Exposed.
You're Invited (but your friend can't come)

Little woman got that look in her eyes
Want to cut me down to size
Show me what you're gonna do
It's true
Who's that gorilla standin' by your side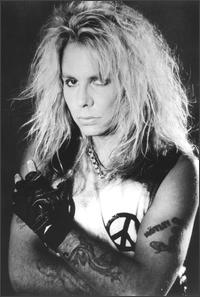 Oh, no, it must be your ride
You wouldn't be with such a fool
Or your mama too
There's something over here I want you to see
There's a party but it isn't for three
Get something straight between you and me
Because…
Whoa, no, you're invited but your friend can't come
Whoa, no, no, come on baby gonna have some fun…wow
Heartbreaker yeah you came for the show
But little did you know
You'd end up in the spotlight
Well alright
Come on baby won't you show me what you got
Ready or not…one, two, here we go
Oh, no…
Nobody's watchin' now it's time to decide
Shake the monkey, mama, don't be shy
Come on honey time to take a little ride
Because…
Whoa, no, you're invited but your friend can't come
Whoa, no, no, come on baby gonna have some fun…
Whoa no, you're invited but your friend can't come
(said your friend can't come)
C'mon baby gonna have some fun
Rock the night like a hurricane
Make me sweat like the drivin' rain
Pour it on till I can't get no reaction
It's gonna be your night tonight
I'm gonna make you feel alright
Scream and shout, I need it now
Now! Now! Now, now, now, now!
I'm making plans for the rest of the night
So tell your guard dog that he'd better not bite
My dogs are bigger and they're ready to fight
So come on, come on, come on, give it up tonight!
Whoa, no, you're invited but your friend can't come
Whoa, no, no, come on baby gonna have some fun
Whoa, no, you're invited but your friend can't come
(said your friend can't come)
Whoa, no, come on babe, we're gonna have some fun, yeah
We're gonna have some fun
We're gonna have some fun
We're gonna have some fun, baby
Oh, but she can't come…