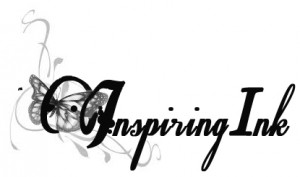 Welcome Phillip Larrea to Inspiring Ink.
Did you write or find something inspiring this week? Link it up and share it with us! 
Follow Phillip on Facebook, Twitter, and Google +
Don't Chase the Ball
Another one of those days that make us start asking existential questions about how we are all going to get through this economic mess. Out of the blue, I was reminded of a lesson learned some 35 years ago from the father of a young lady I had been courting at the time.
As I recall, he was one of those remarkably fit fellows who wouldn't have a civil conversation with you until he had tested your mettle within the six walls of a racquetball court; a game I had never played before- and haven't played since. Stupid silly game- like trying to dodge a bee in a phone booth. Anyhow… after an hour or so (though it may only have been four minutes), there I was, gasping for oxygen, which I believed to be available somewhere near my kneecaps, while this Teuton, some thirty years my senior, was still upright and breathing comfortably through his nose. With the outcome all but assured, he then imparted to me a bit of wisdom which I had, up to now, forgotten.
To wit- don't chase the ball. The ball will come to you; Which doesn't mean you don't have to do something. The ball doesn't come to someone who is not on the court competing. And even if you are playing, when the ball comes, you need to have your racquet ready for whatever angle the ball bounces at you. This I learned that day, though I doubt that this was the lesson Protective Father intended to teach me.
I would like to believe, after all these years, that I was able teach him a lesson as well. On my last serve of the match, I unleashed a Pete Sampras-like rocket, which struck him just slightly above his medulla oblongata. One hopes that this was the last time he turned his back on a humiliated opponent with a hard rubber ball and a racquet in their hand.
Just goes to show- you never know when you're making a memory (or causing one to be forgotten). Or, that what appears to be happening to us at the moment, will be the enduring lesson we learn from the experience in retrospect. In other words, there is just no sense in getting winded chasing all this bad news. Things will get better. And one day- if you are ready- the ball will come right to you
•••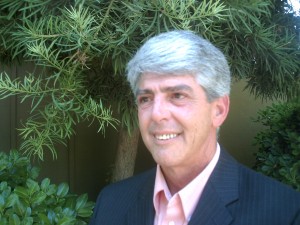 Phillip Larrea has spent most of his working life in the financial services industry. He currently writes a private-client investment newsletter under the logo, "minutedots". He also writes a regular business/politics/economics column for Examiner.com. Only recently, has Phillip – in the parlance of the trade – gone 'public' with his closely-held poetry. He has most recently been published in Ireland's Poetry Bus Magazine with a poem called 'The Bartender'.