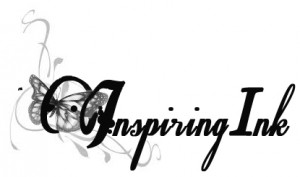 Welcome Nikki Dreams to Inspiring Ink.
Did you write or find something inspiring this week? Link it up and share it with us! 
Nikki is one of those quadruple threats and a girl who keeps on moving. She is a wonderful photographer, writer, poet, artist and plays the guitar like nobody's business. She seriously rocks. Nikki is a wonderful woman that I am so honored to know. Stay for a few minutes and get to know her. You can find all her links on her About Me page.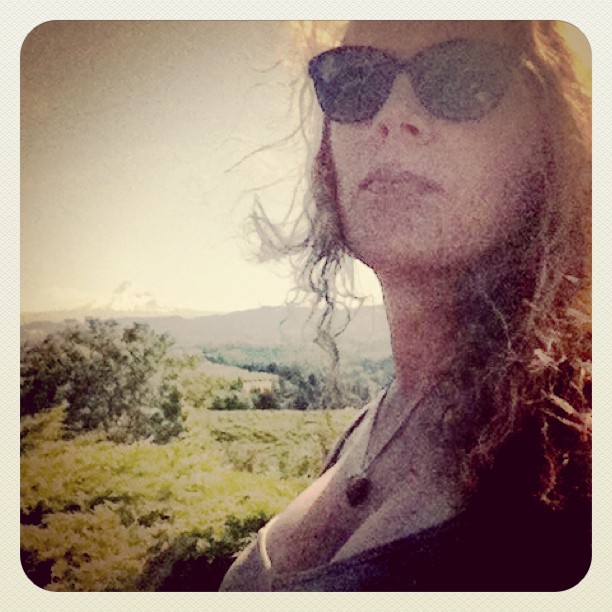 I am not the wind nor rain.
I'm not the long shadows of summer's eve
nor the brave face on open waters.
I'm no more than what I can imagine.
Nichole Shannon aka: Nikki Dreams
I never imagined being a writer. To be honest I loathed English classes from grade one through college. I never enjoyed reading and writing was always a chore. My only joy of literature at all came from a single class in summer school my fourth year of college, Old English. Yup that translates in to Beowulf, Njal's Saga and other fine writings from 10th -13th century AD. I love Vikings. I love science fiction too. That was all I ever read for most of my life.  I graduated with a BFA in Ceramics and Graphic design. Yet my career as well as my life drifted far from my passions. I did write a few poems over a 40 year span that were more cries of an tortured soul. My really passion now is art and music. And now writing poetry. I consider myself a multi-disciplined artist. In my own magical little world of dreams I am also the lead guitarist in an all girl world famous rock band. I really play guitar too. I have done that for over 25 years now. I make a living as a code monkey for multi-million dollar websites. This too is also a somewhat creative pursuit, but it doesn't really make me happy.
I was born a scoach over 5 years ago. The nom de plume describes not only me, but my life and my past. It is the light that illuminates my future. After a brush with death and a few other life changing events that shall go unexplained, I began to come out of a creative coma that I had been in for the better part of 15 years. Sometimes it really does take life altering events to wake you up. I am inspired by so many things I often lose focus. I use music to ground me.
Today I am regaining my artistic life through writing, oil painting, illustration, photography and music. I am essentially start my life over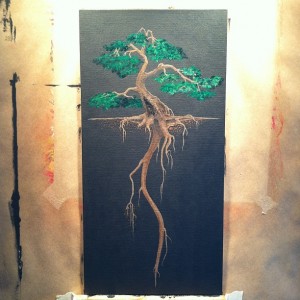 in my 40s redefining my life through creativity. I love figure drawing and black and white erotic photography. The human body has always been one of my favorite art forms. Especially the face. One of my favorite recent portraits is of a young woman I met a few years
ago "Portrait of Robin" Painting is new to my arsenal of creativity. I just started painting late in 201i and I am very excited about how satisfying it is. Photography is something I have always enjoyed as well as studied in art school as part of my major. I am an Instagram addict. They say the best camera is the one you have with you. I carry my iPhone like an appendage.
Writing came quite by accident. I started writing as a form of therapy dealing with the pain and depression in my life. Yes I know, I am a creative cliche in that respect. Would it surprise anyone to know I am also a devout Pisces? My pain is my art. And that really fueled my writing. I started writing blogs and people liked them. To me it seemed so strange to have people tell me how well I wrote. I can't spell to save my life and  remember I hated literature and writing in my previous life. As I wrote more blogs I found myself becoming more creative with what I was writing. Poetry evolved only 3 years ago. I am not a prolific writer mostly because I spread my creative energy across several outlets. But I write for myself.
I write what I feel and it is often purely stream of consciousness writing in its rawest form. I only edit to correct spelling and other horrific grammatical errors when necessary. My writing is often done first thing in the morning. Strangely the words come to me in my dreams and then I just write. When I go back and read some of my poems I just go wow! Where in the heck did that come from. Yet people really seem to like my poetry. I know it is not for everyone and I am fine with that. It is often deep, dark or suggestive with a strong lesbian flavor. I am out and proud and I know this dose not appeal to everyone but being a queer woman is an important part of my life. My poetry is merely my view of the world around me and within. I don't apologize for being me.
Some of my personal favorites are:
"The Encounter"
"Ecstasy of Moments"
"The Emptiness is My Art" and
"The Blade that Severs Hearts"
Of all the creative facets of my life one has been constant. One has saved my life and propelled my more than anything else. Music is my soul. Though I have never played professionally I have played musical instruments since I was very young. Guitar is my passion above all. I have to admit I am a bit of a metal-head  too. Pink Floyd got me started, but Dokken, AC/DC, Ozzy and Metallica filled my veins. Now I play a wide assortment of styles from blues to progressive rock and even a little classical. When I get in a rut I reach to one of my guitars to break the cycle. When I am depressed or just moody and lost I reach to my guitars. When I need energy or just feel like a million suns burning inside I jam. One day I hope to rock on stage. I will never be too old to crank it up.


As I find my path on this renewed creative journey I look to other creative people for inspiration. I read more now that I have ever read my entire life. I frequent museums, galleries, art and photography blogs and listen to music at all hours of the day. I cherish meeting new friends like Jessica who support so many creative souls. I appreciate all the feedback I receive as it helps me grow as an artist of words, images and sound. My website at http://nikkidreams.com is a work in progress but I am proud of what I have done so far and I hope you will appreciate my art as much as I enjoy creating it. My evolution as an artist has begun again and I look forward to sharing it with the world.
Everyone deserves to be happy.
Bright Blessings
Nikki Dreams