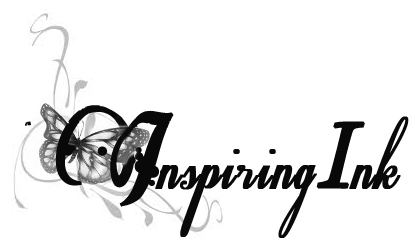 Monty is an old school poet, and an ultimate pleasure to know. He is funny, supportive, and an overall blessing. He writes structured poetry to a flawless degree; something I have never been able to do. I LOVE this poem and have really been looking forward to having Monty share his so very Inspiring Ink.
Did you write or find something inspiring this week? Link it up and share it with us!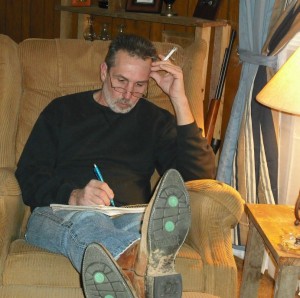 Monty refers to himself as "a little old man living out his days in the foothills of Arkansas' Ozark Mountains." The description is accurate.  His writings include fiction and verse.  Oft times, his works take on dark tones. Forever changing, of late, his works reveal light and hope and a "there's more after this life" outlook.  His short-term goal is to finish a collected works for a publisher's consideration.  A late bloomer to college, his formal education left him schooled in meter and rhyme at Arkansas Tech University.  He works in form and simple diction . . . usually without the convoluted similes and metaphors.  His philosophy that "poetry can be just plain fun" shows in his works.   
You can read more if his works on his website, as well, find and follow him on Twitter. He belongs to The Facial Expression Poetry Circle, whose members were kind enough to welcome him into their arms.  His many thanks go to Jessica Kristie for both her invitation to post and her long-time support of his work as well as her generosity to friends in need.
MY SONG OF PSALMS
The Lord is my shepherd; I shall not want.
And still. . .whims haunt my prayer;
I—foolish—ask that He return
You through salted tears.
He maketh me to lie down in green pastures;
Not brown sterility;
Yet life without your touch, your voice
Looms littered with debris.
He leadeth me beside the still waters;
My soul's a roiling sea.
He restoreth my soul; from Him,
I crave apology.
He leadeth me in the paths of righteousness
For His name's sake.  Vain foray!
Yet. . .I'm a lemming following;
I want to rest in clay.
 Yea though I walk through the valley
Of the Shadow of Death,
You've walked that path before me;
I beg for my last breath.
Escape from Darkness—life in ruins—
The unforgivable sin—
Evil yet I will fear no evil. . .
The barrel's at my chin.
Your eyes—so watery through tears—
(Don't cry for my disgrace.)
Gaze down on me from Heaven's Gate,
For I'll not know His place.
Defeat by Sorrow—Satan's gain—
Or pray. . .perchance in vain. . .
My God!  Please still my trembling finger;
Please heal my wound's dark pain!
A hand—not mine—lays pistol down.
For Thou art with me,
Thy rod and thy staff they comfort me.
From bondage, set me free.
I know Thou preparest a table
Before me and we'd stand
In the presence of mine enemies
Forever hand in hand.
Thou anointest my head with oil,
I beg help me recover,
Please fill my empty heart until
My cup runneth over.
For God I'll live; for you I'll die
And ne'er without your love.
Together we'll dwell with Him
Who guides me from above.