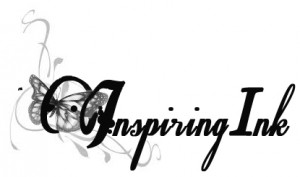 Welcome Jamie White to Inspiring Ink.
Did you write or find something inspiring this week? Link it up and share it with us!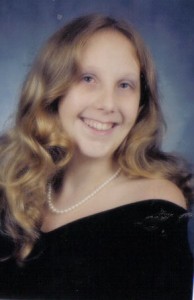 I'm a writer who has many varied interests. I love singing, reading, meditation, exercise and much more. I mostly write news articles, reviews and blog posts about pop culture. I'm also a fiction writer who is working on short stories for a book with my husband (CP Bialois) and am participating in NaNoWriMo for the first time. My NaNo novel is called "The Life and Times of No One in Particular".
 Follow Jamie's website.
Inspiration is a funny thing. You can't manufacture it and you can't know when it's going to come. You just have to try and do what you can to help it along and be prepared to take advantage of the opportunity when it comes. There are ways to try and help it along but there are never any guarantees.
It's funny. My husband is a writer and ideas flow from him like an exploding dam. For me? Well, let's just say it's kind of like trying to pull out my own teeth to get an idea for a story or blog post. When I signed up for the NaNoWriMo challenge this past November, I had no idea how I was going to actually get a 50,000 word novel done. I did learn some lessons, though, about inspiration and what works for me. Maybe some of these will work for you…
1) Deadlines are your friend. I studied journalism in school so I knew the fear of missing a deadline. This is something I have tried to keep with me even after I graduated. I found this is still true. It's amazing how inspiring watching all my other writing buddies word counts go up was. I'm competitive by nature and I was not going to allow myself to be the only one on the list who posted a "zero" word count or one of the few who didn't "win". It was unacceptable.
2) Collaborating is extremely inspiring for me. Just talking about my idea with CP got my creative juices flowing and helped me to figure out some of the things I got stuck on along the way. RPGs I participated in years ago had the same effect. Playing off another person and their character and the immediacy of doing so in real time kind of forces you to step up and get it done.
3) Writing daily. It's kind of cliché, but it's so true. The act of writing the daily word count eventually made the process easier as the month went on.
4) Writing Soundtracks. Getting together a bunch of different MP3s or a few CDs and playing them helped shut the world out and get some words on paper. A few lines even inspired some poetry.
5) Writing Prompts. These have helped so much, even if it was just to get a journal entry down on paper to exercise the writing muscles.
Inspiration is so unpredictable and the juices that got flowing during NaNo have taken some interesting turns. Writing about a photographer as part of my novel actually got me to try it out. Now I am constantly taking shots and started a photography blog. You just never know what's going to happen once you open up that door. So far, it's been an exciting and fun experience.