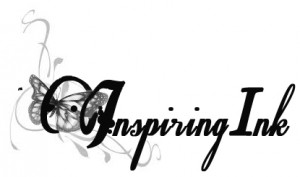 Welcome Gia to Inspiring Ink.
Did you write or find something inspiring this week? Link it up and share it with us! 
Gia is one of my favorite people that I have had the pleasure to meet online. She is genuine, supportive, and a beautiful person inside and out. I was really excited to connect with her especially after finding out the products I had been using were not cruelty-free, unlike previously claimed. Gia takes pride in the transparency of her ingredients and production. They are awesome and effective.
For all you skincare lovers make sure you try some of Gia's products. Not only will you get wonderful cruelty-free products but you will also be supporting a fabulous independent retailer.
Shop Gia Skincare
Contact Gia: 
I  started my career as a Hairstylist and soon found out that I wanted to get into make-up where I could create different looks on women. The best part was seeing Women get a complete makeover and their eyes would light up! I always had a feeling that they were feeling good about themselves and it made me happy.
Unfortunately Make-up is just a cover-up and I couldn't believe that so many Women out there had such bad  Skin and that's when I decided I needed to further my education because I really wanted to help & fix people's Skin!
So I did just that… and after years of working in Spa's /Salon's and with a Plastic Surgeon, I had an Aha – Moment that lead me right up to this point!
Sometimes dreams do come true.
I started thinking about having my own skincare line when I was a little girl. I was always putting on my mother's lotions, creams and make–up. I believe this has always been my calling and it is what I am most passionate about and feel so lucky to do what I love.
I have been in the beauty business for over 25 years working in all aspects of hair, skin and make-up. My experience working as a licensed professional with well-known cosmetic companies as well as salons & spas in major markets in Las Vegas, Hawaii, Phoenix and Seattle has given me the confidence and knowledge to provide you with perfect skincare solutions!
I've always referred to myself as a "product junkie", always looking for the "next best thing" but what I found was that I was wasting my money on products that just didn't work!
Working as an Aesthetician  (Licensed Skin Specialist), I would create special recipes for my clients using essential oils, herbs, fruits and anything plant based that I would first try on myself and then give it the "G stamp of approval."
I wanted to create a professional skin care line by using "proven ingredients" that would also give that "spa sense" feeling at home or having a facial treatment in a spa. So I did!
Gia Skincare Products invests in quality ingredients and affordability, not needless packaging that can harm the environment. All of our products are recyclable and never tested on animals.
I am absolutely passionate about developing skincare products that are highly recommended and used in practice by licensed skin professionals.
I am proud to offer you the Gia Skincare line of quality products.