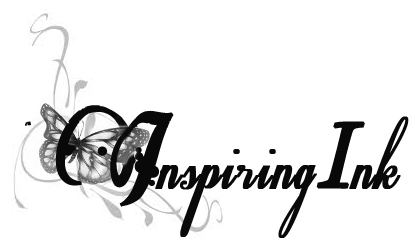 I would like to welcome Ashley to Thursday's Inspiring Ink. Ashley is the founder of The Shine Project and The Shine Scholarship Fund. The Shine Project was also one of my 2011 Most Inspiring Websites. Ashley continues to break molds with her gracious spirit. She is always creating a supportive and loving environment for those around her.
Welcome Ashley!
I'm Ashley, and I started The Shine Project exactly one year ago to inspire people to make a CHANGE. I noticed how many people were wishing for things, most of which they never accomplished because they were too scared. What if we all pushed ourselves a little harder? What if we pushed our neighbors a little harder as well? And what if, that stranger that no one ever looks at, felt loved, because someone went out of their way to help them?
The Shine Project's mission is to light up this dark world through love, sacrifice and change. It starts with a simple gesture to a stranger, or a step forward in accomplishing your own goals. Life's too short to sit, and wait, and wish. Make it happen.
People ask me what inspired me to create The Shine Project. It was people. Watching people go through their mundane lives, searching for more. Next time you walk down the street, pay attention to how many people actually look happy. We're here to be happy, but sometimes we forget that. The Shine Project is the reminder.
I also started The Shine Scholarship Fund to raise money to help change the lives of inner city high school students who would thrive in college, but cant afford it. The CHANGE4CHANGE campaign helps that happen. You can get involved and read more about it HERE.
This year The Shine Project will be traveling around the US to get people involved in their communities! At the end of February we'll be in DALLAS, TX and the end of march we'll be in SAN DIEGO, CA.
If you want to get involved, send an email to ashley.theshineproject(at)gmail.com.
And go ahead, let the world see you SHINE.