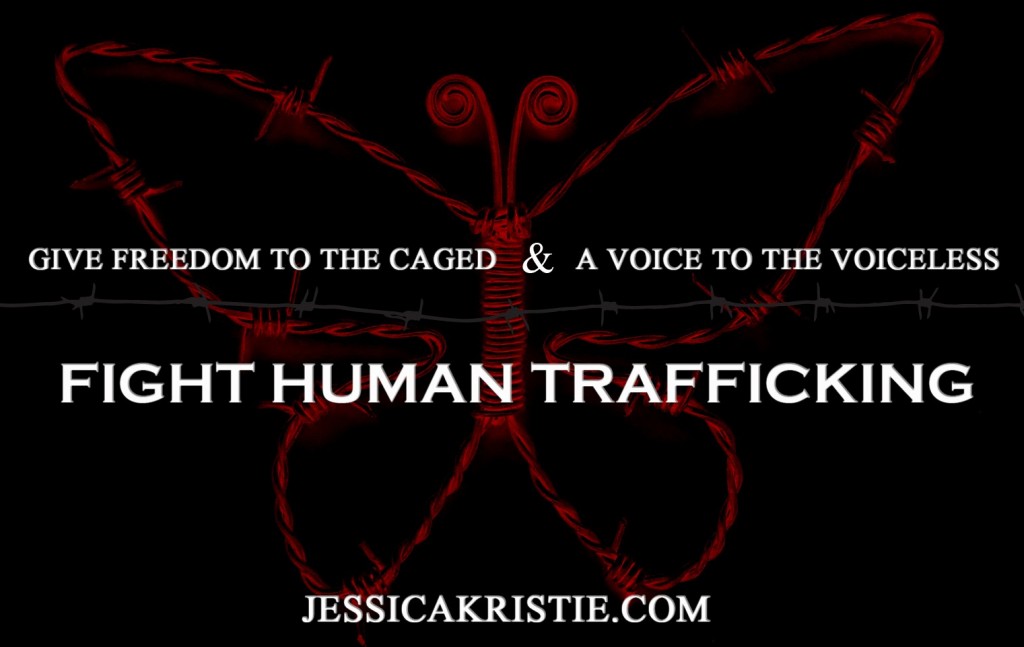 At the beginning of this year I sat down determined to write and complete my first novel. With a pen in hand I found a quiet place and began writing ideas, when something interesting happened. Out of nowhere, but obviously divinely placed, the words Human Trafficking lay heavy on my heart. It was not something I spoke about or had been effected by in my home. I was fairly ignorant to the subject actually, but there it sat.
Taking it as a sign, I wrote down some ideas and then spent the next several weeks researching the subject. The research was mind-blowing and horrific to say the least. I cannot un-know what I have learned and I still struggle to grasp the enormity of what I've read. The stories seeped inside and grabbed hold quickly. They have all stayed with me. Feeling so very called to this subject, I am dedicating myself to this extremely important issue.
Join me in the fight against human trafficking. Educate yourself, you will never be the same. I know I am not.
I knew I was on the right path as everything fell into place quickly. I partnered with a local non-profit, Courage Worldwide, an international organization that is building homes around the world for children rescued out of sex trafficking.
My novel, Barbed-Wire Butterflies, published by Winter Goose Publishing, is a fictional account of a young girl faced with the atrocities of human trafficking and her struggle to find freedom. One-hundred percent of my print royalties and a percentage of my digital copies and merchandise will go to Courage Worldwide.
Here is the release schedule per my publisher:
Hardcover Pre-Sale         1/1/2013
Hardcover Release          1/23/2013
eBook Release                  2/13/2013
Paperback Pre-Sale         2/20/2013
Paperback Release          3/6/2013
Visit my advocacy page where you can find resources, grab a badge to show your support, and purchase a hand-made brooch or necklace that is a symbol of your fight against human trafficking.

Elani Benjamin had never imagined the level of fear and uncertainty that was now a demoralizing part of her everyday life. With freedom ripped from her world, Elani must stand alongside the hundreds of other women forced into slave labor by the mysterious organization that runs The Hub. At only thirteen years of age, she must decide if she will give in to the daily atrocities surrounding her or keep fighting her courageous, emotional battle for freedom. Malnutrition, intimidation and abuse force them all into an isolated depression that guarantees compliance. On the edge of surrender, Elani finds an ally in Eddie, a repentant long-term employee of The Hub who gives her the resolution to find a way out of her imprisonment and the hope of reclaiming her stolen freedom.
"Jessica Kristie has done an excellent job of balancing the horror of trafficking with the hope of survival and restoration."- Genny Heikka, Author and Courage Worldwide Director of Communications
"Barbed-Wire Butterflies is a powerful book about a sobering subject. Jessica Kristie helps you wrap your head around the horrors of human trafficking while drawing you into her characters and causing you to feel their pain, confusion and hopelessness. The humanity in all of us should be outraged by this subject. Just as Elani fights back and will not accept her fate within the confines of her barbed wire world, we should not give up on the war against trafficking. Each of us should feel personally responsible to help end this worldwide atrocity." – Kathryn Mattingly, President of Editorial Management for Possibility Publishing