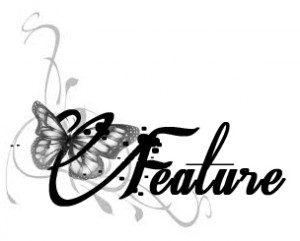 Rachel Thompson is an author and social media butt-kicker. She is the writer of the snarky and straight forward books A Walk in the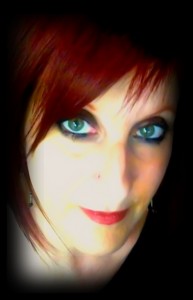 Snark & most recently The Mancode: Exposed, which has hit the Amazon top 100 paid books. How does Rachel do it? Well, she is a woman all her own. A taste not for everyone, she knows it and doesn't care. She speaks her mind and does her thing.
Rachel is also the creator of BadRedHead Media, a social media consulting business. The first two Tuesdays of each month she holds classes through the IBC geared towards the writers social media platform.
The thing I like most about Rachel, and she will hate me for saying this, is that she is really supportive and has a big heart. Underneath all that snark is a good friend. Rachel is a dedicated and hard working lady, take some time to get to know her.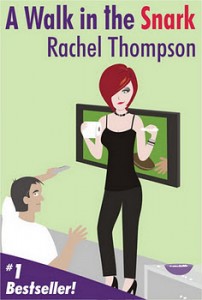 With her trademark snarky humor and candor, Rachel whisks you into her caffeinated world where she deconstructs common phrases (I'm Fine) and makes up words (Refrigeratoritis) in order to help dudes understand chicks…and vice versa.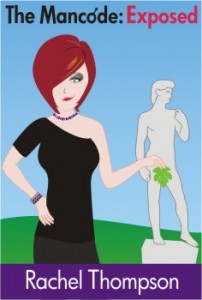 Sometimes I don't understand the male species. This is well-documented on my blog (you won't three-point throw wet towels into the dirty clothes hamper that's RIGHT next to you because they're WET? Yea, I'll never get my mind around that one). And the TV remote? Well, don't even get me started (go read "Universal Remote" instead).


Rachel's Bio
When Rachel Thompson asked her parents for a desk and writing paper instead of a Barbie at age ten, they didn't blink. She'd spoken of nothing else since age five anyway. The book that changed her life is The Secret Garden by Frances Hodgson Burnett when her fourth grade teacher read it to the class. Fascinated by the intricate nature of the book, she decided then and there to create stories for her friends and family.
Rachel continues today to write stories for a living; primarily humor, nonfiction, focusing on the interplay between men and women in her #1 Kindle bestselling books, A Walk In the Snark and The Mancode: Exposed, a Kindle Top 100 bestseller! She is currently at work on her third book, Chickspeak: Uncovered planned for Spring, 2012 release.
Rachel cofounded the Indie Book Collective in 2010 with Carolyn McCray and Amber Scott, with the goal of helping other indie authors learn how to market and sell more books. Rachel also cowrote Dollars and Sense: The Definitive Guide to Self-Publishing Success, a #1 bestselling guide to help any indie or even traditionally published author understand promotion and marketing.
When she's not reminding her husband to clean up his paper towel scrunchies, fending off her drama tween daughter or young Tasmanian boy child whom she loves dearly, she also runs Badredhead Media, her social media consulting business. She misses sleeping.
Rachel can be reached via email, Twitter, Facebook, or Goodreads. You can also learn more about her by visiting her popular site: RachelintheOC.com.