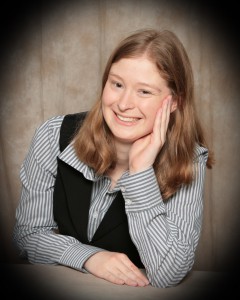 Meet my friend Haley, history buff and obsessed history writer. She has a new civil war era series coming out soon along with several other projects. Haley is a sweet and loving soul who spends a good amount of her time caring for her grandmother, but also finds time in her busy schedule to support others and write when ever she can. 
Follow the always lovely Haley on her Website, Blog, Twitter, and Facebook

Haley Whitehall has been obsessed with telling stories since the age of four. Her addiction to the Civil War era came later, but proved no less potent. She earned her B.A in history education and a library media endorsement from Central Washington University and searched for a way to pair her passions. The answer struck her with the force of a cannonball—become an indie historical fiction author. Her novels are set in the nineteenth century U.S and explore the complexities of human nature. Forgotten history inspires her characters and stories. She gives a voice to the underdog usually including touch of faith. Mark Twain serves as her writing mentor. Her debut novel LIVING HALF FREE is now available.
Smashwords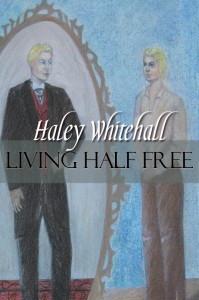 When Zachariah, a naïve mulatto slave, is sold to a Kentucky slave trader, and separated from his ma and sister, he realizes the true meaning of not having rights. Singled out for abuse by his new master's sadistic son, he dreams of only one thing: escape. He thinks he's found it when he falls in love with a Cherokee woman from a powerful family, under whose direction he learns to pass as white. But it's not long before he discovers that freedom that's based on a lie will only get him so far. While struggling to find his place in the world, he also wrestles within his heart to realize his faith. This faith is tested when his slave past catches up with him, and threatens everyone he cares for. He must decide whether slavery is the price he's willing to pay for his family's freedom.
Coming Soon
Grits and Glory
(Book 1 of the Plantation Shadows series)
During the Civil War, Peter Warren, a tender-hearted, disowned Southern gentleman, spies for the Union army. Plagued by memories of his alcoholic father's brutality on their plantation, he has vivid flashbacks and nightmares which could betray his identity with a slip of the lip. He fears being recognized as an Underground Railroad conductor since posters blanket the South with his picture. To make it worse, his father has offered a large reward for his capture. As the war progresses, Peter is torn between saving his skin and fulfilling his duty.