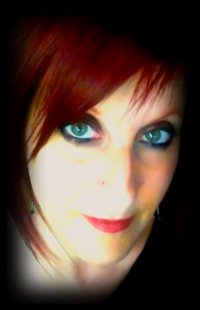 Rachel Thompson takes a drastic and honest turn from her "Queen of Snark" title. Her new book, Broken Pieces, is a study of women and relationships. It's a book with heart.
Buy Now @ Amazon
Genre – NonFiction
Rating – PG13
More details about the author
Connect with Rachel Thompson on Twitter & Facebook



Book Info:
"Broken Pieces is a work of nonfiction essays, poetry, and prose where I open my soul and invite you in for a visit. It's vulnerable, it's raw honesty, it's no-holds barred. This is the first book I've published where I questioned if readers and reviewers would respond favorably due to the serious nature of the work.
Most readers know me as the funny girl, but this work (hinted at in A Walk In The Snark), shows that I can go into those long buried rooms, the ones we lock up deep inside, and share. 
These stories were there. I simply had to wait until my brain caught up." 
Caged
Excerpt from Broken Pieces
The right answer is to turn and walk away. But his arms are so strong and his words caress her soul. I his heat she abandons her resolve.
She's unsure how it started, moving from found to lost. One day she watches birds fly on apathetic wings, the next he stands behind her—his hands inside her heart.
He damages her new home, where she now lays her head, the place where guilt and lust meet. But she cannot leave. His eyes hold her captive.
"You are mine," he tells her. "I own you now." She doesn't disagree.
Her breath quickens, her skin burns from the real and imagined hold he has on her. He whispers promises of life together, as long as all the pieces are his.
Pieces of her—