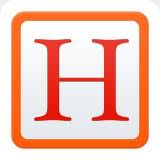 It's been exciting to see the early reviews for my upcoming novel, Barbed-Wire Butterflies. It can be a scary waiting period wondering how others have ingested your work. So far, the response has been positive and people are beginning to have the conversations I'd intended. Why is slavery still happening? My work is just starting, and each time this question is asked of me, I feel I've done my job.
I'm grateful for the Huffington Post and writer John Malik for supporting the novel and the cause. "Barbed-Wire Butterflies is a gritty tale of a most unlikely heroine and her struggle against greed, corruption and indifference." You can read the entire article on the Huffington Post.
We also have an early pre-sale link through Barnes & Noble! Pre-sales weren't supposed to start till 1/1 but I'm excited we are on our way.
Remember that when you purchase a copy you are supporting young girls rescued out of sex trafficking through the wonderful work of Courage Worldwide. I will be donating 100% of my print royalties to them. Find out more on my Advocacy Page.
Continue to support the cause by sharing the review and pre-order links, information about Barbed-Wire Butterflies, and purchasing merchandise.
Please also add BWB to your TO READ list on Goodreads and write a review there, as well as B&N and Amazon once links are up.
Thank you!
Jessica