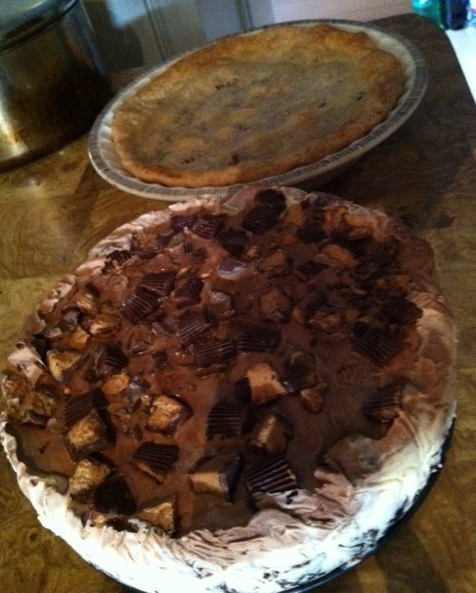 I love Thanksgiving. It is a no pressure holiday of awesome food and is usually low key. Aside from the fact that I was ill and worked a lot, I still found time to enjoy the gifts of the day. My homemade ice-cream cake and berry pie turned out delicious!
The worst part about the Turkey Day weekend is Friday. Black Friday (as they call it in the US for all my UK and beyond friends) is a day that the corporate materialistic beast takes over, and the worst comes out in so many. I despise the stories and even the injuries and deaths… yes deaths, that occur because of a sale. Gross.
Needless to say, I stay in. I do much of my Christmas shopping online and save my store visits for after next week. Saturday is Support Small Business Day where we are encouraged to shop at our small and local businesses. Now that, I can get behind. I am all for supporting small and local businesses and quickly moving past the worst day ever.
A way you can help support small businesses is by checking out my publishers new bookstore and picking up any eBook for only $2.99 through Sunday only. Even new releases are only $2.99! Buy for your Nook or Kindle. This includes all of my eBooks, too, and discounted print books in the bookstore.
Please also stop by my BWB merchandise page and check out the beautiful hand-made brooch and necklace. They make great gifts, and proceeds from each piece go to Courage Worldwide to help the fight against human trafficking.
Pre-sales for Barbed-Wire Butterflies are just over a month away!