Welcome to this months artist feature! You can be featured by submitting HERE. The first of each month I will be highlighting writers, poets, photographers, artists, and their works.
Jamie Berry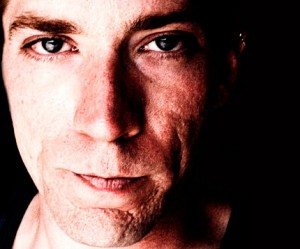 I feel like I have known Jamie for awhile.  He was one of the first Twitter people I connected with. I enjoy his wit, charm and his fantastic artistic abilities.  Jamie is talented in so many ways,  I find it a bit annoying 🙂 (I mean that lovingly).  His website is fascinating.  I get pulled in by his stunning paintings, his flowing words, and his overall creativity.  Jamie is one of those people who I not only admire, but I am deeply blessed to know.  He is worth every minute you get to know him.

A few words from Jamie:
I am an artist, writer, and creative. I believe that art is one of the most sincere forms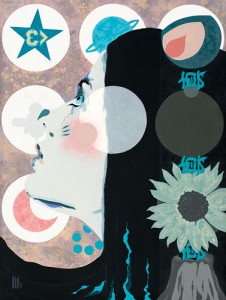 of communication that we have, and that for each of us our creativity is the outward
expression of our timelessness and our genius.
I am currently working out of New Mexico in the United States, where I grew up
amongst the reptiles and the stars. I'm honored you've chosen to spend time with
me and with my work.
I asked Jamie a few questions about his world and I was pleasantly surprised by his answers.  As if I needed to like him any more than I already did!
Enjoy getting to know Jamie as I have!
-You are so multi talented! What is your favorite form of expression?
Thank you very much, Jess. I consider myself to be a visual artist. I often like to say that visual art gives voice to the things that live in the space between the words, a way to communicate what might otherwise be difficult to express, a picture is indeed worth a thousand. I'm a big believer in form following function, however. It's more about whatever serves the idea best. At times it could be a mixture of perhaps writing and imagery, but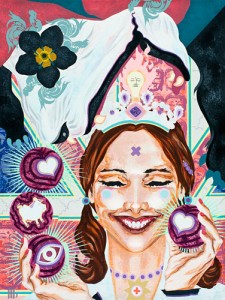 might just as easily be music and motion, any combination of disparate elements conjoining into something more cohesive and powerful.
-What inspires your creative side?
I don't make a distinction between being creative and living my life, I personally don't believe it's even possible. All of life is creation in one form or another, there is no separation or compartmentalization as far as I can tell. Anytime we bring our consciousness to bear on the raw materials that living in the world hands to us, we are being creative, every one of us. So far as inspiration goes, for myself that is the direct result of fully engaging as best I can with everything that crosses my path, and loving nothing half way. It's astonishing what can be drawn from us when we move through the world with our eyes, our hearts, and our minds wide open, and I would say that consistency is really the key, inspiration doesn't strike out of the blue so much as simply accompany the steady pulse of a commitment being acted upon with regularity.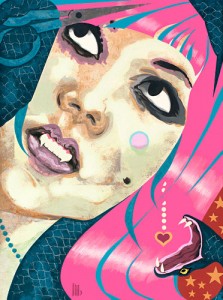 -Tell me about some of the things you have been working on, including your long standing seven year project.
I'm working on My Dazzling Dissolving series. About seven years ago I began to sail the seas of bachelorhood for the first time in an equal seven years, and these paintings are what I made of my experiences meeting new people and dating over that time period. I was inspired by a Japanese folk tale called The Tale of Genji which was something I was reading along the way during those years. The story of Genji is written in an archaic form of half-implied poetry that I felt was very analogous to the way we interact with one another much of the time in those situations. These are being released in intervals. My other project is a graphic story. In a nutshell it's about a girl who loses her body and a guy that is trying to help her find it again. I was deeply influenced by what was going on after hurricane Katrina as my family goes back many generations in New Orleans and Louisiana, and also by things that were being brought to light around the world regarding immigration and human trafficking, I had an opportunity to experience that perhaps a little differently as I grew up in a sanctuary city, I was also going to the circus quite a lot. It began as part of an anthology I was doing in collaboration with a small art group I was part of at the time, a ten page short. The themes became more and more interwoven, it continued to grow, and before long I had something much bigger on my hands. I sometimes refer to that as artistic mitosis, I think it happens to all of us. So often our projects begin to dictate to us rather than vice versa, telling us what they need and where they want to go. I'm currently working on the first part and I am planning on introducing it later this year.
-Aside from being creative, what are some other things that take up your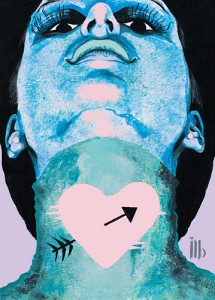 time?
I spend a lot of time going to see music, I've been following independent music and going to shows since I was twelve. I like to play music too, love to sing. I love cooking, and am happy to say I've been adding to my collection of recipes and implements of culinary destruction steadily over the past number of years. I love having dinner with friends. I used to be very into body building and this has evolved into a real passion for fitness, I work out a lot, I do a lot of yoga. I still love to read voraciously. I'm a secret technology and science nerd, and my knowledge of Apple and the Macintosh are very vast, indeed.
Thank you Jamie for spending time with me. I appreciate you giving me and your readers an opportunity to get to know you, and your powerful work! Your images are stunning and your talent is precious.
Find Jamie at any of these places and get to know him and his work.
Website: Jamie Berry
Purchase Jamie's Art at his: Store
Follow Jamie on: Facebook
Follow Jamie on: Twitter