To report a potential case of human trafficking in the U.S., please call the U.S. Department of Justice trafficking hotline at 1-888-428-7581, or the CAST twenty-four hour hotline at:
1-888-539-2373
24 hours a day, seven days a week, victims or people with knowledge of a trafficking situation can now text "BeFree" (233733), and NHTRC call specialists will respond via text to address each individual's needs.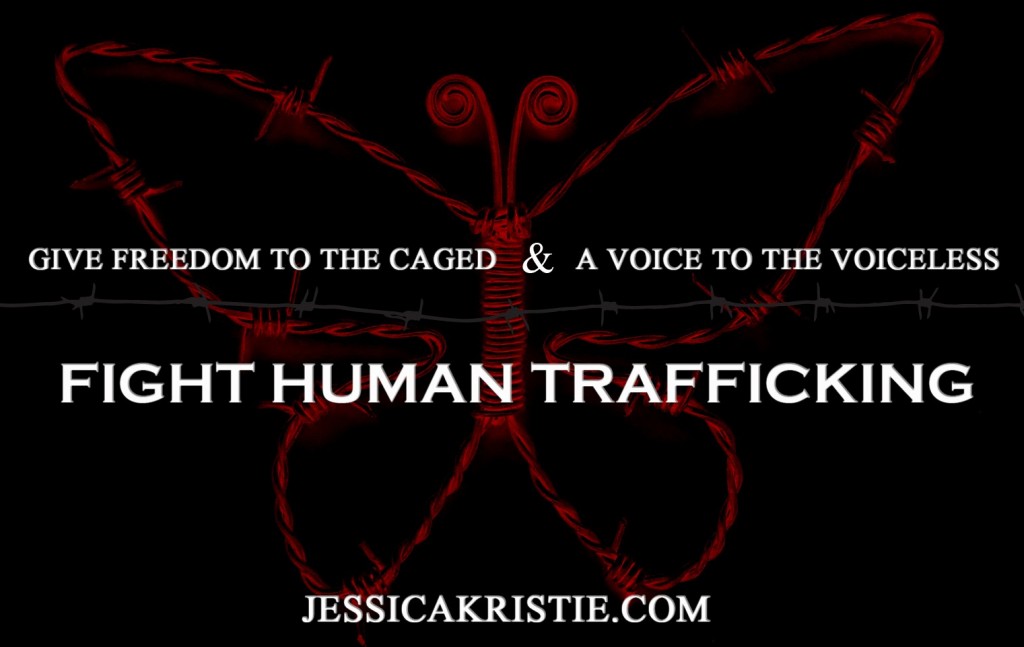 My movements, destination, thoughts and choices are all my own. I am not caged or left voiceless… that is my freedom. – Jessica Kristie

What is your freedom and how can you help give it back to those that it has been stolen from?
There are an estimated 29.8 million slaves in the world today. An estimated 4.5 million of these are sex trafficking victims worldwide and 98% of sex trafficking victims are women and girls. Modern day slavery is all too real. Educate yourself and your children. Education is one step closer to prevention.
100% of my author print royalties and a percentage of digital copies and other selected Barbed-Wire Butterflies associated merchandise will go to fighting human trafficking.
Resources: